The creator
Why Essential Amino Acids?
Essential Amino Acids are the building blocks of human body. Everything starts from here and all major systems are based on these blocks.
I created the most innovative and complex Essential Amino Acid (EAA) formula in the world.
Based on my experience of 25+ years in nutrition, medicine and biohacking, I formulated a complete mix of ortho-molecular (corect folding) amino acids that really blew my mind in terms of potency and stability in both Anabolic and Catabolic phase of human nutrition.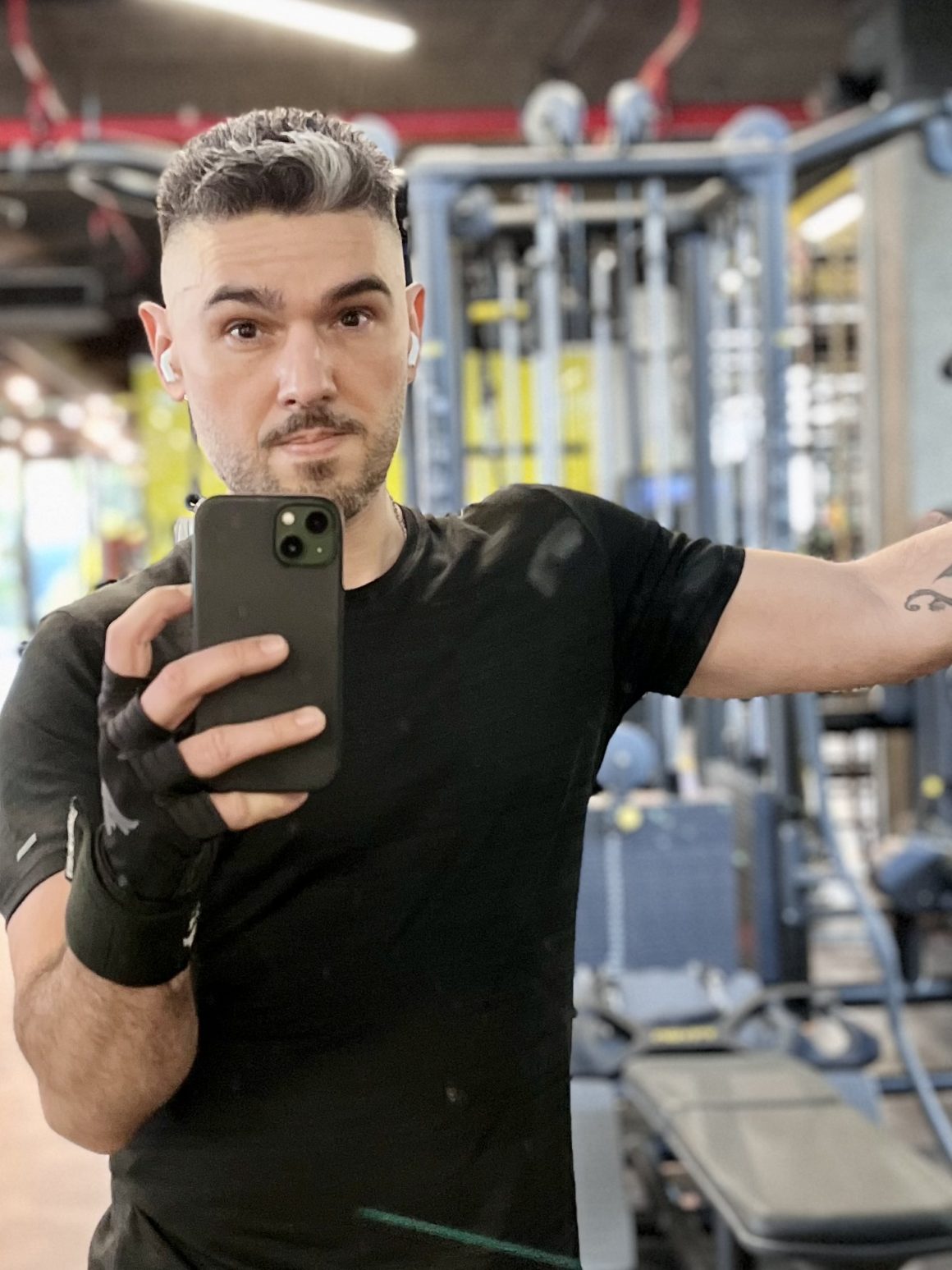 Gabriel Pesa aka Bralgei Shackry
Gabriel Pesa aka Bralgei Shackry is the mastermind behind this unique project.
Gabriel has been a nutritionist and regeneration specialist (anti-aging) for 20+ years. His focus is body enhancement and optimal nutrition – biohacking the basics.
His techniques focus on basic human body needs like Water, Enzymes, Amino acids, Oils, Antioxidants. He innovates fast recovery protocols and techniques by pushing the limits and performance of human body. Gabriel works on cognitive enhancement and Nootropics use by approaching basic techniques for brokers, dealers, salesman, negotiators. He is the HR Manager and Expert of the DeCode Project since 2001, providing training and therapy in Human Design. Gabriel founded the ReSEX (Recoding Sexual Energy) Project for optimizing sexual energy for utilization in business and prosperity.
As a biohacker he is focusing his expertise in regeneration and optimizing metabolism for extreme conditions and performance (extreme sports, marathons, fast recovery); Augmentation; Optimizing techniques for skin, cell's DNA, cells mitochondria and neurons; Sleep quality; Flow state; Stem cells and Exosomes activation techniques.
He is a self-taught in various systems of nutrition and traditional Medicine. As part of his training, he is a coach and therapist in Holistic and Traditional Medicine with almost 15 years of experience (Shamanic medicine, Therapeutic Massage, Reiki, Life Coach, Well Being, Holistic Nutrition, Quantum medicine, Energy practices: Qi-Gong, Tensegrity, Sekhem, Chang-Zhang, Ling-kung-Jing, etc.)
Nutrition and medicine represent for him a lifetime passion. It started out as a dream to live 1000 years, but this turned into a life coaching and nutrition optimization system. This integrative approach re-aligns the body and pushes the performance. For decades he worked with people individually (peer-to-peer). Now is the time to offers his experience in a broader perspective.
Somebody asked me if I was not bored to say the same things over and over again, thousands of times. Good question, but the answer is even better.

I guess this is the definition of passion
Nutritionist and regeneration specialist (anti-ageing) and bio-hacking- 20 years of experience

Body enhancement and optimal nutrition – biohacking the basics
Metabolic and systemic disorders
Enzymatic nutrition and enzymes/probiotics disorders
Autoimmune disorders
Obesity and Assimilation disorders
Allergies and food allergies disorders
Brain and cognitive optimization with experience in nootropics and enhancers
Sleep optimization and hacking
Sport management, sportive nutrition, recovery and regeneration
Skin and augmentation biohacking
Ketogenic diet, ketones therapy

Biohacker – experience in the field – 25 years

Optimizing metabolism for extreme conditions and performance
Extreme sports, marathons, etc
Fast recovery protocols and techniques
Pushing the limits and performance of human body
Stem cells and exosomes procedures
Optimizing DNA
Mitochondrial optimization
Antiaging
Hydrating and interstitial optimization
Flow Genome Project
Cognitive enhancement and Nootropic utilizations (Basic technics for brokers, dealers, sales mans, negotiators)
DeCode Project

HR Manager and Expert since 2001
Emotional and mental optimization training
Training and therapy in Human Design
Flow techniques
Gene Keys – human upgrade project

Nutrition courses and trainings

Nutrition basics
Human body basic needs

Self-taught in various systems of nutrition and traditional Medicine– experience 15 years of experience
ReSEX (Recoding Sexual Energy) Project for optimizing sexual energy for utilization in business and prosperity – experience in field – 10 years
Management and Marketing University (Romanian – American University) 1992 – 1998
Coach and therapist in Holistic and traditional Medicine– 15 years of experience (Shamanic medicine, Life Coach, Well Being, Nutrition, Quantum medicine, Energy practices: Qi-Gong, Tensegrity, Chang-Zhang, Ling-kung-Jing, etc.)
Masseur Therapist-Experience 8 years (Therapeutic massage, reflexology and Physical Therapy)
Master/Teacher in Reiki – Usui, the Usui healing method through Reiki – 9 years (Certificate of experience as master/Trainer in Reiki Fundamental – certification: International 7-Star reiky Association by Stephen B. Comee; 2007-2009 Linealogie: Mikao Usui-Chojiro Hayashi-Hawayo Takata-John H. Grey-Stephen Comee)
Master/Teacher in Sekhem-Netcher-East Wind – Experience 10 years of experience; certification in Egyptian system of traditional Medicine –2007-2008
Contributors
Contributors With Posts